Merlin AI Review: Is It the Best AI Generator?
Merlin AI Review: Is It the Best AI Generator?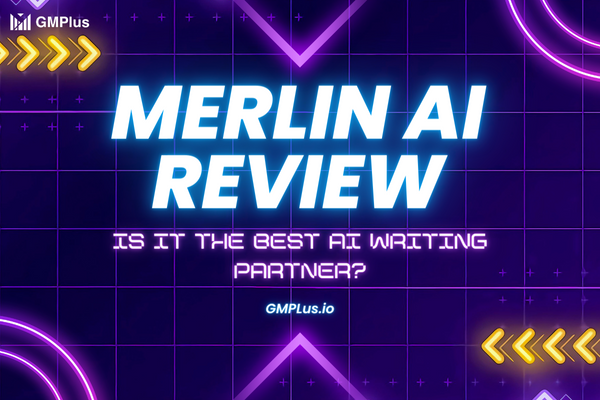 Free AI Email Generator Gmail-GMPlus
01 What is Merlin AI?
Merlin AI is a Chrome extension leveraging the ChatGPT API to offer a suite of AI-driven capabilities such as:
Complimentary access to OpenAI's GPT-4 model
YouTube content summarization
Blog summarization
AI content creator for Gmail, Twitter, and LinkedIn
Google search response via ChatGPT
AI Chatbot facilitating communication with Merlin on any webpage
Multilingual text translation
You can download and use Merlin for free, receiving 51 free inquiries each day. If you desire unlimited inquiries, you can opt for a paid subscription.
Merlin serves as a potent resource capable of enhancing your productivity and conserving time. It is particularly beneficial for students, professionals, and anyone looking to harness the internet's power more effectively.
02 Merlin AI Reviews: Is it worth It?
Merlin AI is a potent instrument that has the potential to augment your productivity and save time. However, it is crucial to assess the merits and demerits before determining if it suits your needs.
Advantages of Merlin AI:
Boosted productivity: By automating tasks and swiftly delivering the information you need, Merlin can conserve your time.
Increased creativity: Merlin can assist in the generation of novel ideas and creative content.
Better communication: Merlin can facilitate more effective communication by suggesting the apt words and phrases.
Task simplification: Merlin is capable of deconstructing complex tasks into smaller, manageable steps.
Disadvantages of Merlin AI:
Ongoing development: Being a relatively novel product, Merlin is still undergoing development, potentially leading to some bugs or constraints.
Potential inaccuracy: As Merlin is AI-driven, it might not always be precise, especially for tasks that require common sense or a deep understanding of the real world.
Cost factor: If you desire to use Merlin without restrictions, a subscription purchase will be necessary.
Is Merlin AI Worth It?
The worthiness of Merlin AI depends on your personal needs and budget. If you're seeking a potent tool to augment your productivity and save time, Merlin AI could be an excellent choice. However, if you're budget-constrained or unsure if Merlin AI suits your requirements, exploring other alternatives might be advisable.
Here are some considerations for determining the worthiness of Merlin AI for you:
Your budget: Merlin AI is available for free, but a subscription, costing $10 monthly or $99 annually, is required for unrestricted use.
Your needs: Merlin AI is indeed powerful, but it may not be suitable for everyone. If you need assistance with specific tasks like writing or researching, Merlin AI could be a beneficial choice. However, if you're unsure of your requirements, it might be prudent to explore other options.
Your readiness to experiment: As Merlin AI is still in the developmental stage, it might have some limitations or bugs. If you're willing to experiment and navigate around these constraints, Merlin AI might be a suitable choice. If you prefer something more stable and reliable, you might want to explore other tools. Ultimately, the decision regarding the suitability of Merlin AI for you rests solely on your shoulders. Analyze the pros and cons meticulously and choose what aligns best with your needs.
03 Merlin ai Pricing: Is Merlin AI Free?
Indeed, Merlin AI doesn't cost a dime for its usage. You can effortlessly download its Chrome extension and begin using it instantly. Nonetheless, the complimentary version does come with certain restrictions. The daily query limit is set to 51, and some advanced capabilities, such as translating text into multiple languages, won't be accessible.
Should you wish to leverage Merlin AI without any constraints, a subscription purchase becomes necessary. The cost of the subscription is either $10 on a monthly basis or $99 for an annual plan.
Here's a chart detailing the various pricing tiers for Merlin AI:
Plan
Price
Features
Starter
$14.25
2000queries
- Sharp & concise replies to your queries
- One time login & seamless access
- No country wise restriction
- Less than 0.01% downtime
- 2x Faster query time
Boost
$29.25
6000queries
All the benefits of starter plus
- Email support within 24 hours
- Video call support within 36 hours
- Early access to beta features (on request)
Elite
$89.25
24000queries
All the benefits of boost plus
- Ability to further increase limits at the same cost per query
- Video call support within 24 hours
04 Merlin ai Tutorial: How to Use Merlin for AI Generator?
here's a guide on utilizing Merlin AI as an AI Generator:
First off, install the Merlin AI Chrome extension available in the Chrome Web Store.
Post installation, a new icon will appear on your Chrome toolbar. Click on this icon to access the Merlin AI interface.
Inside the interface, you'll find a myriad of AI-enabled tools. For the purpose of this guide, we'll be concentrating on the AI Generator feature.
Navigate to the "AI Generator" button and click it to bring up a new window where you can type in your text prompt.
Type in your desired text prompt in the provided field. This prompt can be virtually anything, but specificity yields the best results.
Having keyed in your text prompt, proceed by clicking the "Generate" button. Merlin AI will then craft a text segment corresponding to your input.
The newly crafted text will show up in the window. This text is now ready for copying and pasting, or further edits if necessary.
Here are some useful pointers for using Merlin AI's AI Generator:
Aim for specificity in your text prompts. This usually leads to more precise outcomes.
Input your text prompts in everyday language. This facilitates better comprehension for Merlin AI.
Experiment with a variety of text prompts to see what suits your requirements best.
Don't shy away from editing the AI-generated text. Fine-tuning can frequently enhance the final result.
I trust this guide will aid you in navigating the Merlin AI AI Generator. Should you have more queries, feel free to ask.
05 Merlin ai Alternatives: Which is your Best AI Generator?
Copysmith
Copysmith is an AI writing tool that can help you generate high-quality content, including blog posts, social media posts, and product descriptions.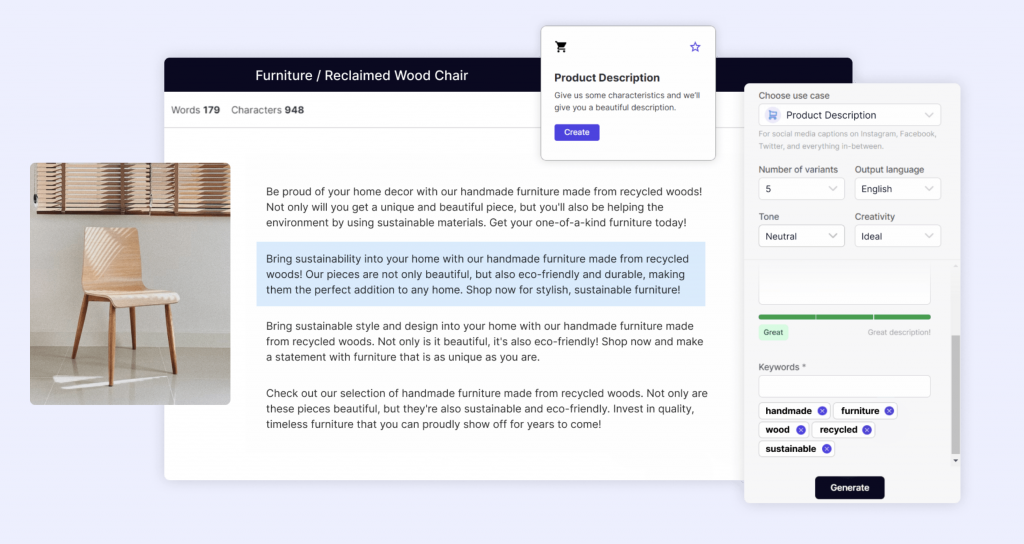 Writesonic
Writesonic is a newer AI writing tool that is quickly gaining popularity. It can help you write emails, social media posts, and other content. It is known for its ability to generate creative and original content.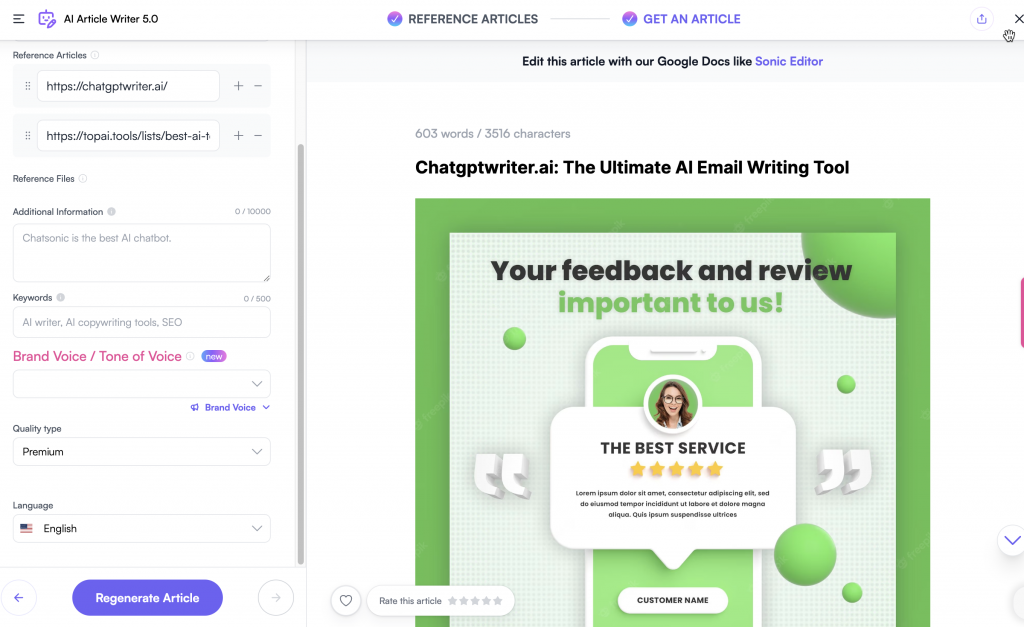 QuillBot
QuillBot is a paraphrasing tool that can help you rewrite your text in a different way, while preserving the original meaning. It also has an email generator feature that can help you write clear and concise emails.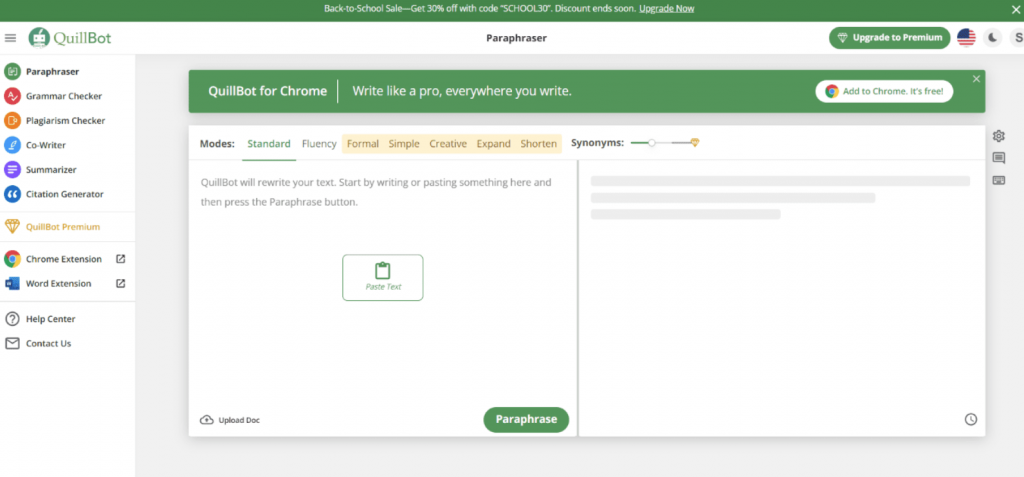 Grammarly
Grammarly is a grammar checker that can help you improve your grammar and punctuation. It also has an email checker feature that can help you identify and correct errors in your email writing.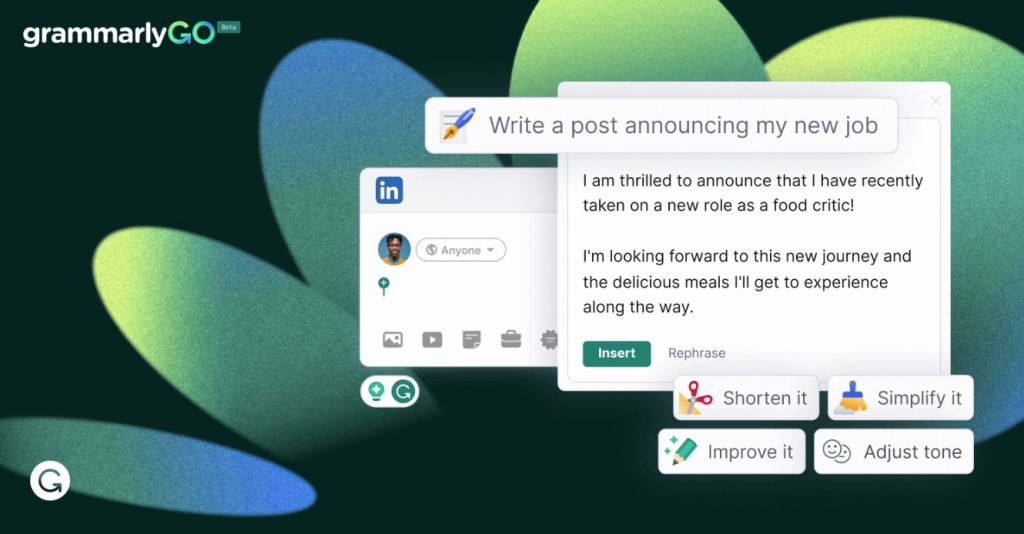 ProWritingAid
ProWritingAid is a writing assistant that can help you identify and correct errors in your writing. It also has an email editor feature that can help you improve the clarity and conciseness of your emails.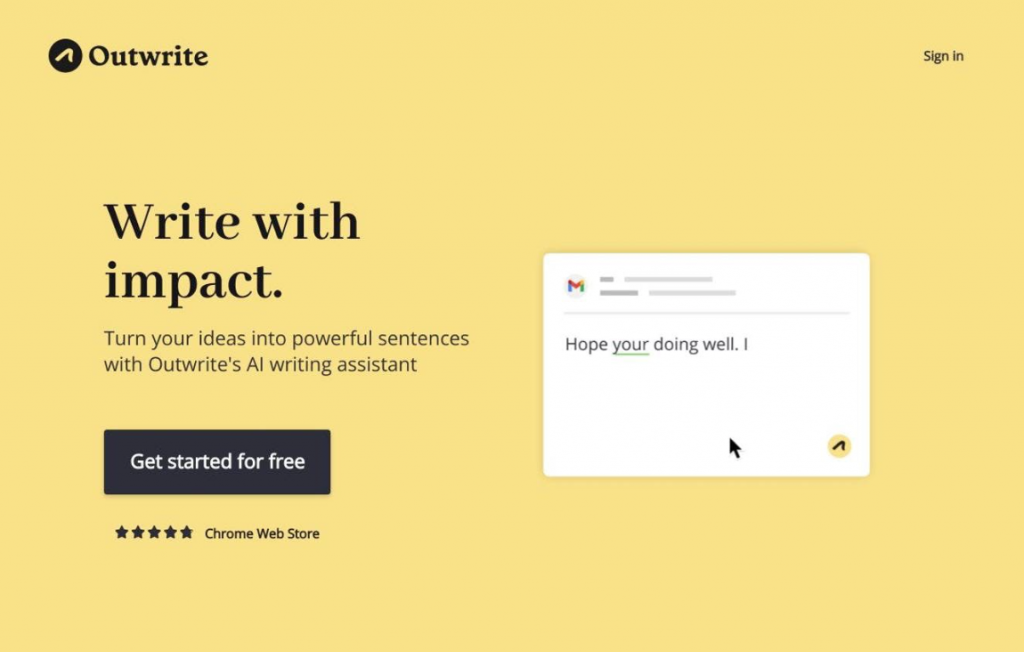 Monica.im
Monica.im serves as an AI-enhanced writing helper, proficient in a plethora of activities such as: Resolving inquiries; Crafting engaging copy; Translating, rewording, and clarifying text; Streamlining tasks; Delivering tailored responses; Monica.im's functionality stems from the ChatGPT API, allowing it to evolve and perfect its capabilities with each use. Furthermore, it can tap into real-world data via Google Search, enhancing the breadth of its understanding.
As a Chrome extension, Monica.im is easily accessible on any webpage. A quick Cmd+M combination will summon her assistance right away.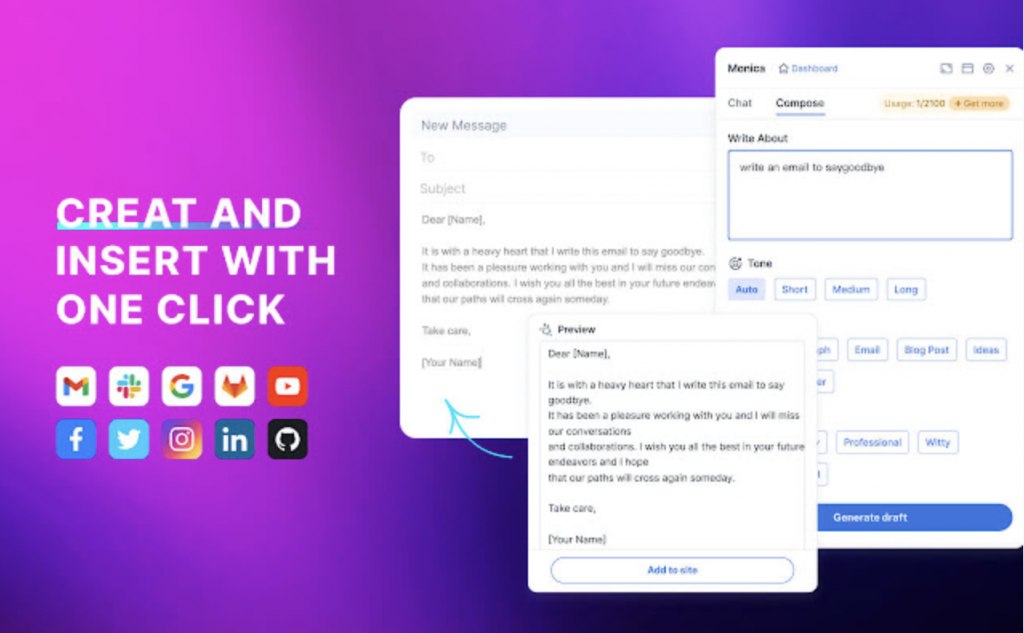 Supercharge your email writing with GMPlus! 🚀 This AI-powered tool is your secret weapon to crafting compelling emails effortlessly.
100+ AI-Generated Prompts: With a vast array of prompts tailored to various professions, GMPlus ensures you never run out of ideas.
Multilingual Output: Whether you're writing in English, Spanish, French, or any other language, GMPlus has got you covered.
Custom Template Storage: Save and store your frequently used templates for quick access and reuse. GMPlus is all about enhancing your efficiency.
Experience the future of email writing with GMPlus today!
Grow Your Business with GMPlus,
the AI Email Generator on Gmail
START FOR FREE