Frase AI Review: Is It the Best AI Writer?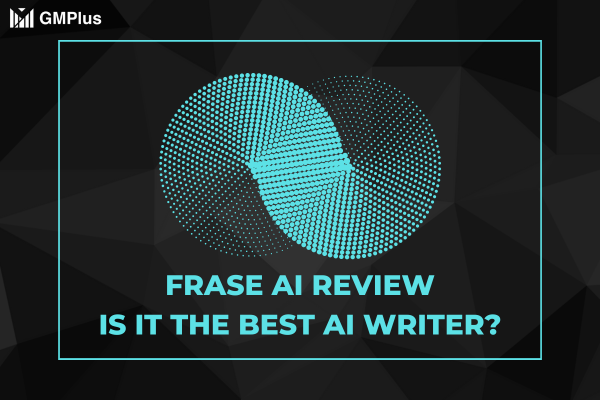 Content
01 What is Frase AI?
Introducing Frase - Your Ultimate Solution for Crafting Premium Content Optimized for Google Rankings
In today's fast-paced digital landscape, time is of the essence, and content creation needs to be efficient and effective. This is where Frase AI steps in as your invaluable content writing companion. With Frase AI, you can now effortlessly research, compose, and enhance content that claims the top spot on Google's search results – all within minutes, revolutionizing the way you approach content creation.
The intricate workings of Frase AI encompass:
Thoroughly dissecting and synthesizing information from the leading search results for any query. This rapid analysis furnishes you with a concise overview of pivotal themes and essential keywords to seamlessly integrate into your own content.
Harnessing the power of an AI Writer to instantaneously generate SEO-optimized prose. Drawing insights from a vast reservoir of top-tier content, this AI Writer crafts eloquent, informative text that resonates both with human readers and search engine algorithms.
Crafting well-structured drafts is a breeze with our Outline Builder. Transforming outlines into comprehensive drafts becomes an intuitive process, ensuring your content follows a coherent and reader-friendly structure.
Diversify your content effortlessly with tailored outputs such as captivating blog introductions, high-conversion copywriting formulas, FAQs, and compelling headings. The versatility to create various content types is now at your fingertips.
Streamlining collaborative efforts with peers and freelancers through user-friendly in-product tools designed to elevate teamwork to new heights. Receive valuable input on your content and seamlessly collaborate with fellow project contributors.
Frase AI stands as a robust asset for content creators, SEO experts, and marketers yearning to forge top-quality, SEO-optimized content that secures prime real estate on Google's search results.
02 Frase Reviews: Is it worth It?
Introducing Frase - Your Trusted Content Writing Software Earning Acclaim
In the ever-evolving landscape of digital content, efficiency and quality are paramount. Enter Frase AI, the widely recognized content creation software that has garnered enthusiastic praise from users. Its accolades stem from its remarkable ability to streamline content research and writing, elevate SEO rankings, and craft top-tier content.
Delving into the pros and cons of Frase AI:
Efficient time management for content research and composition. Frase AI swiftly dissects and condenses information from premier search results, sparing users from labor-intensive tasks. This proves especially advantageous for those consistently crafting content.
Enhanced SEO ranking for your content. Frase AI empowers users to optimize their content for search engines, boosting the likelihood of securing a prominent position in search results. This, in turn, drives greater traffic to websites and blogs.
Generation of high-caliber content. Drawing insights from a vast repository of premium content, Frase AI generates well-crafted, informative text. This elevates content quality, making it more engaging for readers.
Seamless collaboration on content projects. Frase AI facilitates effortless collaboration, enabling users to gather feedback and collaborate harmoniously on extensive or intricate projects.
Potential for higher costs. While Frase AI offers robust features, it may not be the most budget-friendly content writing software on the market. Nonetheless, it remains a relatively affordable choice for businesses and individuals requiring consistent high-quality content creation.
Imperfect results. Frase AI is still in a phase of ongoing development and is not without flaws. At times, it might generate text that lacks grammatical accuracy or coherence. However, the platform is continually updated, leading to improvements in the text quality over time.
In essence, Frase AI stands as a potent tool, rendering time savings, SEO enhancement, and premium content creation accessible. For those committed to producing top-notch content, the allure of Frase AI is undeniable.
Additional Insights on the Value of Frase:
For adept content writers and SEO professionals engaged in frequent content creation, Frase proves an investment well worth considering. Its capacity to expedite tasks and enhance content quality, thus boosting search engine rankings, can revolutionize workflows.
For bloggers and business proprietors who engage in sporadic content creation, the decision to invest in Frase might hinge on individual needs. While powerful, it is prudent to weigh the expense against the frequency of use. Alternatives may include more cost-effective tools or personally conducting research and writing.
For novices in content writing or SEO, initial interaction with Frase could be somewhat daunting. Its myriad features may necessitate a learning curve. However, for those willing to dedicate time to mastering the software, Frase can become an invaluable asset in content creation.
Ultimately, the question of whether Frase is a worthwhile investment rests with you. Consider your specific requirements, budget constraints, and proficiency levels when arriving at your verdict.
03 Frase AI Pricing: Is Frase Free?
Plan
Price
Features
Solo
$14.99 / mo
1 User Seat
Write + Optimize 4 Articles / month
Basic
$44.99 / mo
1 User Seat
Write + Optimize 30 Articles / month
Team
$114.99 / mo
3 User Seats ($25/mo per extra)
Write + Optimize Unlimited Articles
04 Frase AI Tutorial: How to Use Frase for AI Writer?
Discover How to Harness Frase for AI Writer Excellence:
Begin by visiting the Frase website and completing the registration process to set up your free account.
Once your account is established, you will be directed to your personalized dashboard.
Locate and click on the dedicated "AI Writer" tab.
Within the "Target Search Query" field, input the subject matter of your content.
Frase will embark on analyzing the foremost search results pertaining to your query and furnish you with a compilation of interconnected topics.
Handpick the topics that resonate with your content goals.
With your selected topics in mind, Frase will then proceed to generate an initial draft of your content.
You'll have the opportunity to refine and edit the draft according to your preferences.
Upon completion, you can effortlessly export your refined content to a document or file format of your choice.
Unlock Further AI Writer Expertise with These Strategies:
Utilize the "Background" segment to provide Frase with comprehensive context about your content. This contextual input will contribute to more precise and pertinent text generation.
Tailor the "Tone" setting to align with your desired content style. Opt from a range of tones, including professional, casual, or even humorous, to perfectly match your audience's expectations.
Employ the "Length" parameter to dictate the extent of your content. Select from varying lengths like short, medium, or long, ensuring your content meets your precise requirements.
Enhance content optimization for search engines by leveraging the "Keywords" functionality. Integrate relevant keywords that will assist Frase in fine-tuning your content's discoverability.
Engage in the "Feedback" segment to provide valuable input on Frase's generated text. Your feedback directly contributes to refining the accuracy and relevance of Frase's outputs as it evolves over time.
Elevate your content creation experience by tapping into the power of Frase for AI Writer. This innovative tool empowers you to effortlessly generate and fine-tune content while retaining complete creative control. Whether you're a seasoned content creator or just diving into the world of AI-assisted writing, Frase offers a range of features to cater to your unique needs, enhancing your content creation endeavors.
05 Frase Alternatives: Which is your Best AI Writer?
Copysmith
Copysmith is an AI writing tool that can help you generate high-quality content, including blog posts, social media posts, and product descriptions.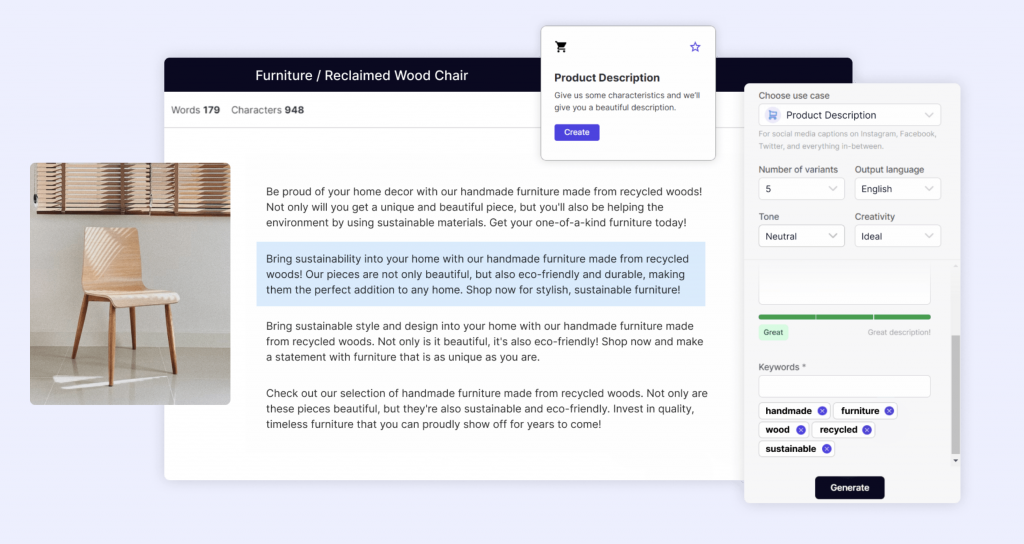 Writesonic
Writesonic is a newer AI writing tool that is quickly gaining popularity. It can help you write emails, social media posts, and other content. It is known for its ability to generate creative and original content.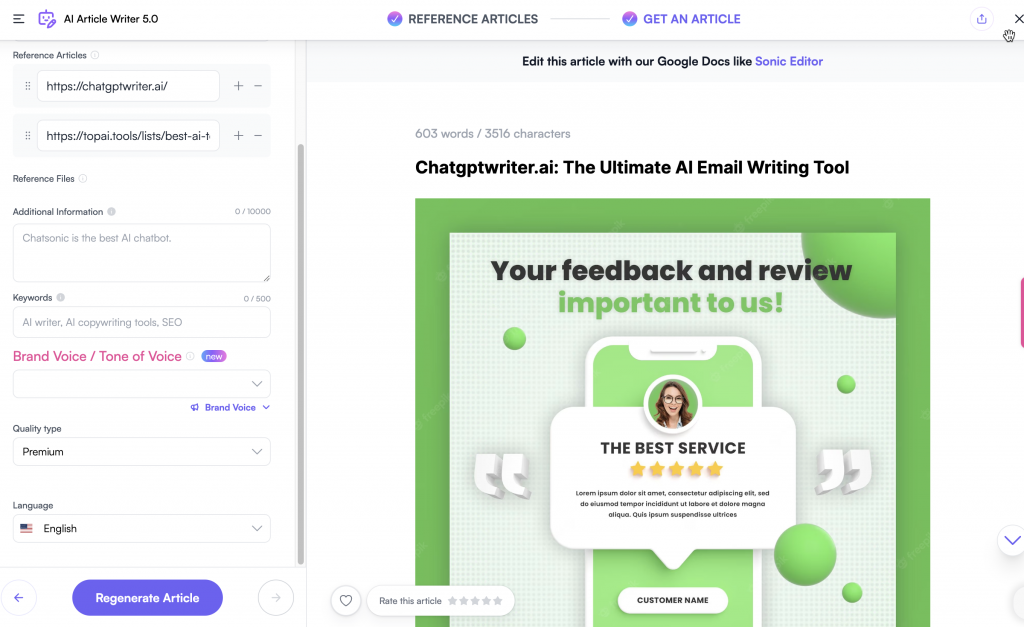 QuillBot
QuillBot is a paraphrasing tool that can help you rewrite your text in a different way, while preserving the original meaning. It also has an email generator feature that can help you write clear and concise emails.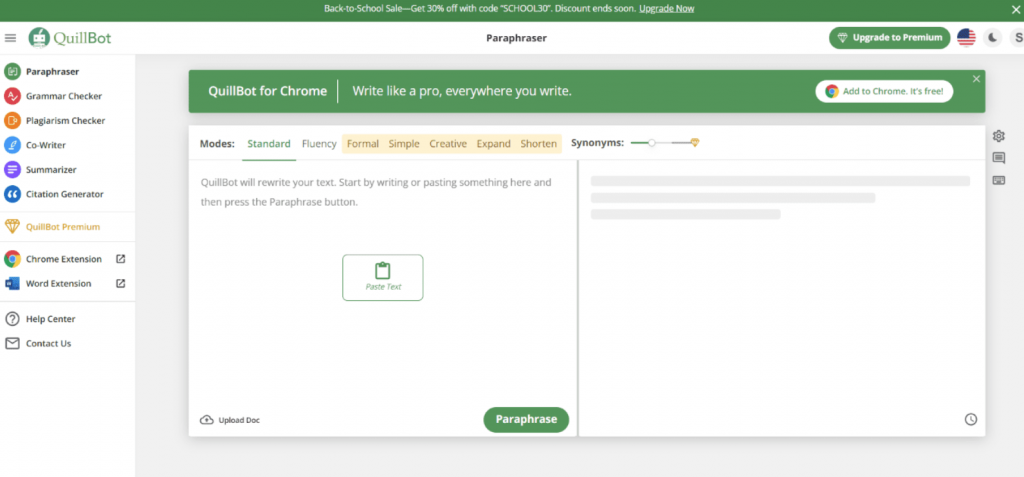 Grammarly
Grammarly is a grammar checker that can help you improve your grammar and punctuation. It also has an email checker feature that can help you identify and correct errors in your email writing.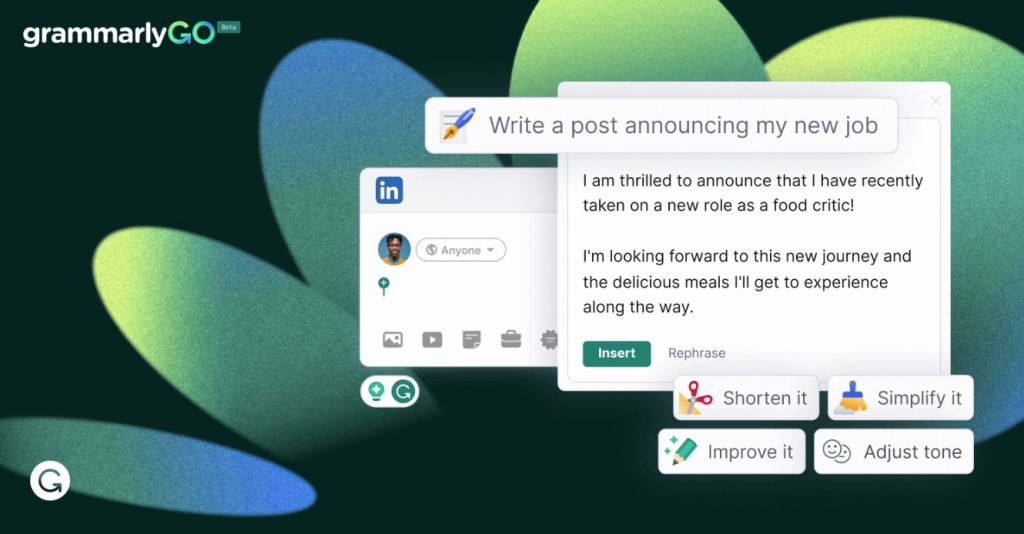 ProWritingAid
ProWritingAid is a writing assistant that can help you identify and correct errors in your writing. It also has an email editor feature that can help you improve the clarity and conciseness of your emails.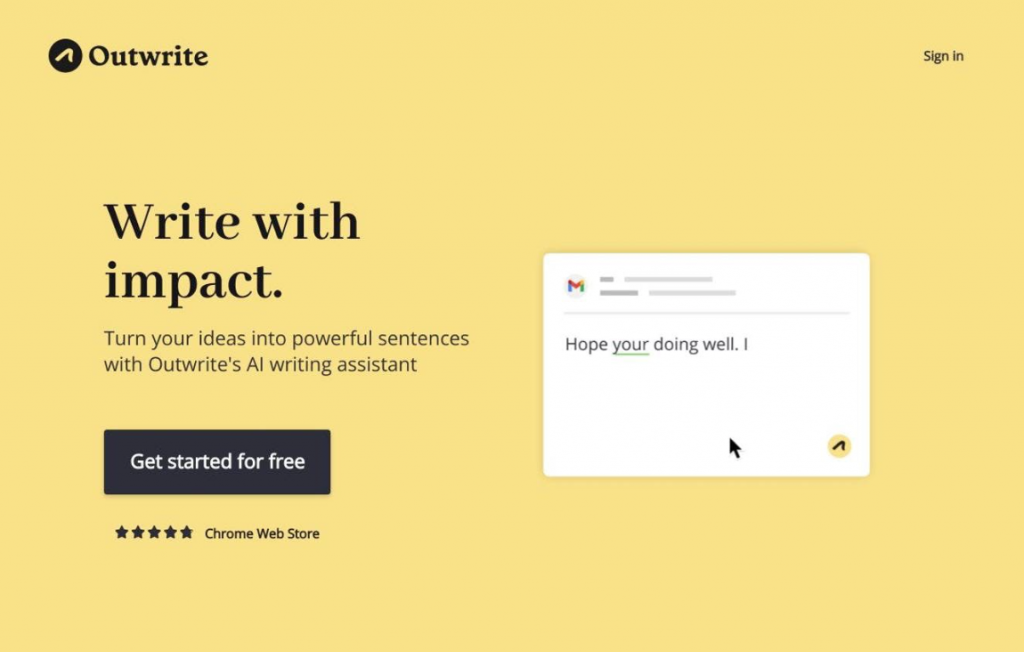 Monica.im
Monica.im serves as an AI-enhanced writing helper, proficient in a plethora of activities such as: Resolving inquiries; Crafting engaging copy; Translating, rewording, and clarifying text; Streamlining tasks; Delivering tailored responses; Monica.im's functionality stems from the ChatGPT API, allowing it to evolve and perfect its capabilities with each use. Furthermore, it can tap into real-world data via Google Search, enhancing the breadth of its understanding.
As a Chrome extension, Monica.im is easily accessible on any webpage. A quick Cmd+M combination will summon her assistance right away.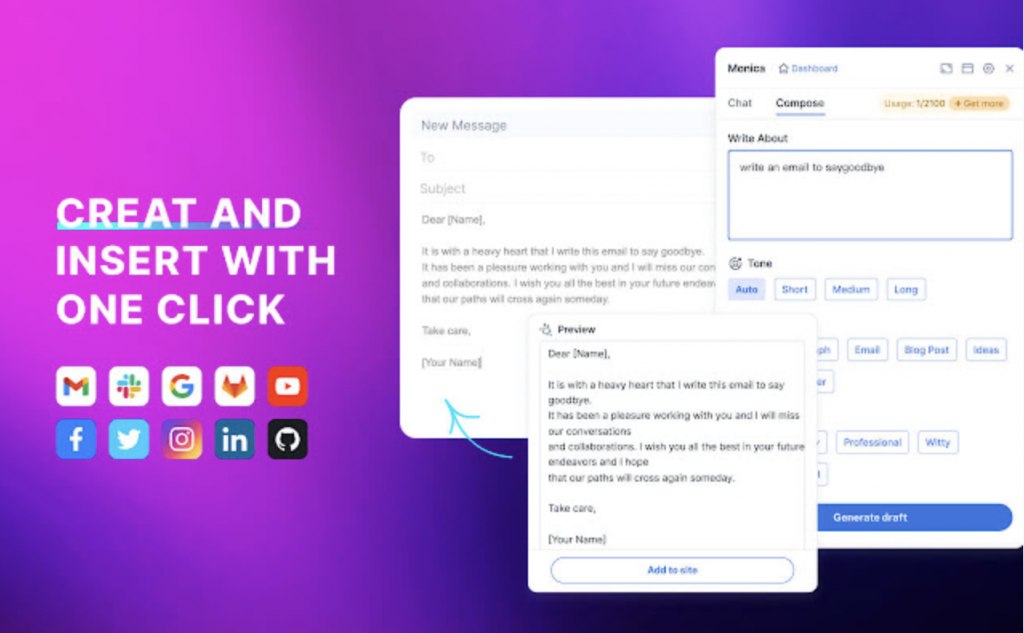 Supercharge your email writing with GMPlus! 🚀 This AI-powered tool is your secret weapon to crafting compelling emails effortlessly.
100+ AI-Generated Prompts: With a vast array of prompts tailored to various professions, GMPlus ensures you never run out of ideas.
Multilingual Output: Whether you're writing in English, Spanish, French, or any other language, GMPlus has got you covered.
Custom Template Storage: Save and store your frequently used templates for quick access and reuse. GMPlus is all about enhancing your efficiency.
Experience the future of email writing with GMPlus today!
Grow Your Business with GMPlus,
the AI Email Generator on Gmail
START FOR FREE