Chatgptwriter.ai Review: Is It the Best AI Email Writer?
01 What is Chatgptwriter?
Chatgptwriter.ai is a Chrome plugin utilizing ChatGPT AI technology to craft comprehensive emails and messages. Its design is rooted in privacy protection and it is proficient in an array of widely used languages.
To get started with Chatgptwriter.ai, download the extension from the Chrome Web Store. Following a successful installation, accessing the tool is as easy as clicking the Chatgptwriter.ai symbol within your Gmail text editor, ready to assemble your emails and messages.
Activating the Chatgptwriter.ai icon unveils a popup window where you can input a guiding prompt for the ChatGPT AI. This prompt might resemble something like "Construct an email regarding my request for promotion to my superior" or "Compose a message to a friend about our imminent holiday trip."Upon receiving your prompt, ChatGPT AI will proceed to generate an email or message matching the instruction. The output will have a natural, human-like tone, and it will cater to your specific needs.Chatgptwriter.ai stands as a formidable tool for conserving your time and honing your writing prowess. It proves an ideal choice for individuals frequently composing emails or messages.
Here's a glimpse into some features offered by Chatgptwriter.ai:
It can fashion emails and messages in numerous common languages.
It champions privacy, ensuring no personal data is transmitted to the ChatGPT AI model.
Its user-friendly nature is complemented by seamless integration with Gmail.
It produces top-tier emails and messages, closely resembling human-created text.
In summary, Chatgptwriter.ai is a potent tool, significantly trimming down time expenditure and refining your writing capabilities. It's a solid choice for individuals frequently tasked with crafting emails or messages.
02 Chatgptwriter.ai Reviews: Is it worth It?
There's no definitive answer.
Here's a glimpse at the advantages and drawbacks of Chatgptwriter.ai:
Advantages of Chatgptwriter.ai:
It's proficient in crafting emails and messages in a broad spectrum of widely-used languages.
Respects user privacy and refrains from sharing personal data with the ChatGPT AI model.
It effortlessly integrates with Gmail, making it user-friendly.
Capable of producing top-quality emails and messages that closely mirror human-like language.
Disadvantages of Chatgptwriter.ai:
It may occasionally falter in precision, therefore it's crucial to scrutinize the generated content before dispatching.
It can experience minor delays, notably when constructing intricate emails or messages.
Its comprehension of complex requests may sometimes fall short, requiring users to refine their prompts or offer further context.
In summary, Chatgptwriter.ai emerges as a robust utility that can both optimize your writing capabilities and save time. Nonetheless, understanding its limitations before utilizing it is crucial.
Here are some testimonials from Chatgptwriter.ai users:
"Chatgptwriter.ai has been an absolute game-changer for me! The amount of time it has spared me in writing emails and messages is astounding. The tailored, high-quality content it generates never fails to impress. I'd strongly recommend it to anyone with regular email or message writing needs." - John Smith
"Chatgptwriter.ai is impressive, though it has its flaws. Occasionally the generated content may lack accuracy, and it can be somewhat slow. However, in the grand scheme of things, it's an incredible tool that can be a real time-saver." - Jane Doe
"I believe Chatgptwriter.ai's value varies from person to person. It's exceptionally helpful for those dealing with a large volume of emails and messages, but may be redundant for those who only send a few emails per week. I'd advise trying out their free trial to gauge if it fits your needs." - Susan Jones
Ultimately, the decision to invest in Chatgptwriter.ai heavily depends on your specific requirements. If your workload includes writing a multitude of emails and messages, this tool could be an invaluable ally, saving time and enhancing your writing. However, if your emailing is infrequent, the investment might not yield significant benefits.
03 Chatgptwriter.ai Pricing: Is Chatgptwriter.ai Free?
Indeed, Speedwrite comes with a free version, providing access to a handful of features. The complimentary plan allows you to make 20 predictions daily. If you find that your requirements surpass this limit, you may consider opting for one of the premium subscriptions. Chatgptwriter.ai operates on a limited free model, offering free basic services with premium features available for a fee. The free package only allows access to its own GPT API per month. it includes basic features such as modifying email tones, saving templates and getting standard support. To unlock more features, a monthly subscription is required, starting at $14. These premium features offer higher monthly email creation limits, flexibility to operate across multiple devices, and excellent customer support.
Below is a summary of the different pricing tiers for Chatgptwriter.ai:
Plan
Price
Features
Free
$0
- Only Self ChatGPT or API
Monthly
$14
- Our dedicated servers are used instead of your ChatGPT account
Available in all countries
- Faster and better quality results with ChatGPT3.5 Turbo AI Model
- No more issues like Cloudflare security checks or any other errors
- Available even when demand is high
- Priority support via email
04 Chatgptwriter Tutorial: How to Use Chatgptwriter for AI Email Writer?
Here's a step-by-step guide on leveraging Chatgptwriter as an AI email composer:
Begin by downloading the Chatgptwriter.ai Chrome extension from the Chrome Web Store.
Launch Gmail within your browser.
Within the Gmail text editor, click on the Chatgptwriter.ai icon.
A popup window will appear, allowing you to provide a directive for the ChatGPT AI about the type of email you need. This could be something like "Compose an email to my manager discussing a raise" or "Draft a message to my friend regarding our impending holiday."
Upon receiving your instruction, ChatGPT AI will create an email or message that mirrors human-like writing and caters to your specific needs.
Once the message is generated, feel free to modify and fine-tune it as necessary.
When you're satisfied with the content, hit the "Send" button to dispatch the email or message.
A few strategies for optimizing your use of Chatgptwriter as an AI email composer include:
Precision matters: Ensure your prompts are as explicit as possible. A clear directive results in more targeted content generation.
Leverage keywords: Include relevant keywords in your prompt to assist ChatGPT AI in discerning the kind of email or message you want.
Provide examples: Including examples of the desired tone and style in your prompt will aid ChatGPT AI in aligning with your requirements.
Practice patience: Perfecting the generated email or message might require a few attempts. Be patient with the process.
05 Chatgptwriter Alternatives: Which is your Best AI Email Writers?
Writesonic
Writesonic is a newer AI writing tool that is quickly gaining popularity. It can help you write emails, social media posts, and other content. It is known for its ability to generate creative and original content.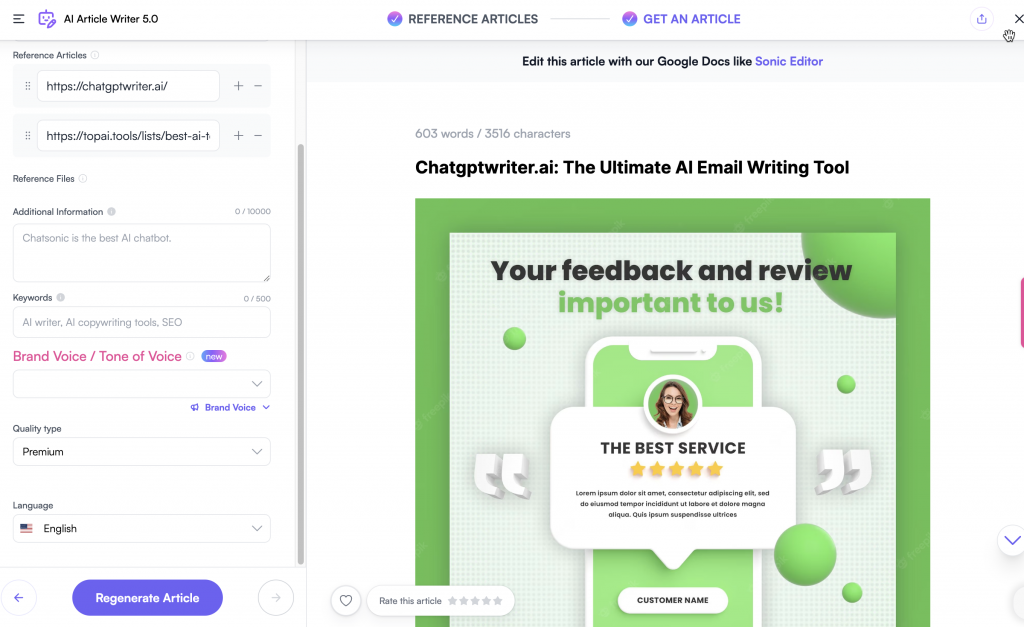 QuillBot
QuillBot is a paraphrasing tool that can help you rewrite your text in a different way, while preserving the original meaning. It also has an email generator feature that can help you write clear and concise emails.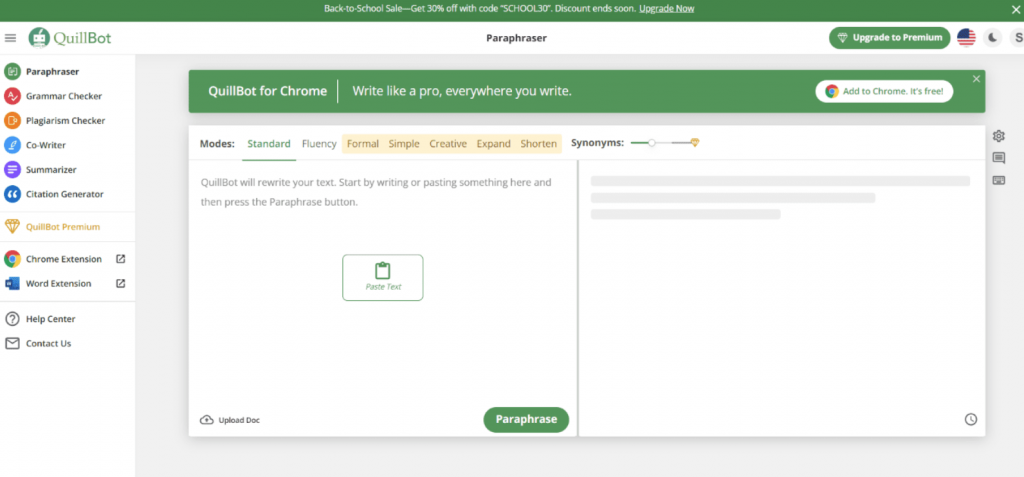 Grammarly
Grammarly is a grammar checker that can help you improve your grammar and punctuation. It also has an email checker feature that can help you identify and correct errors in your email writing.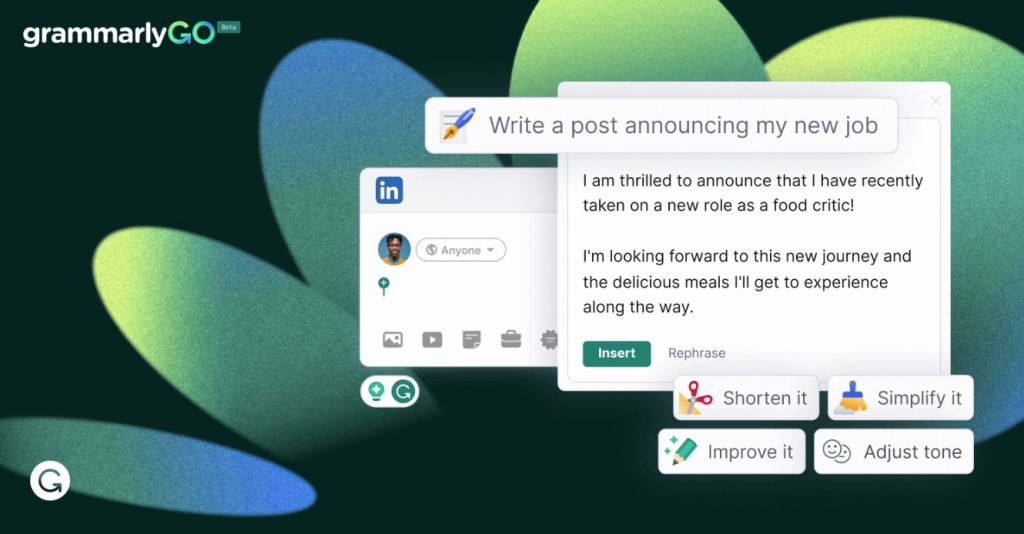 ProWritingAid
ProWritingAid is a writing assistant that can help you identify and correct errors in your writing. It also has an email editor feature that can help you improve the clarity and conciseness of your emails.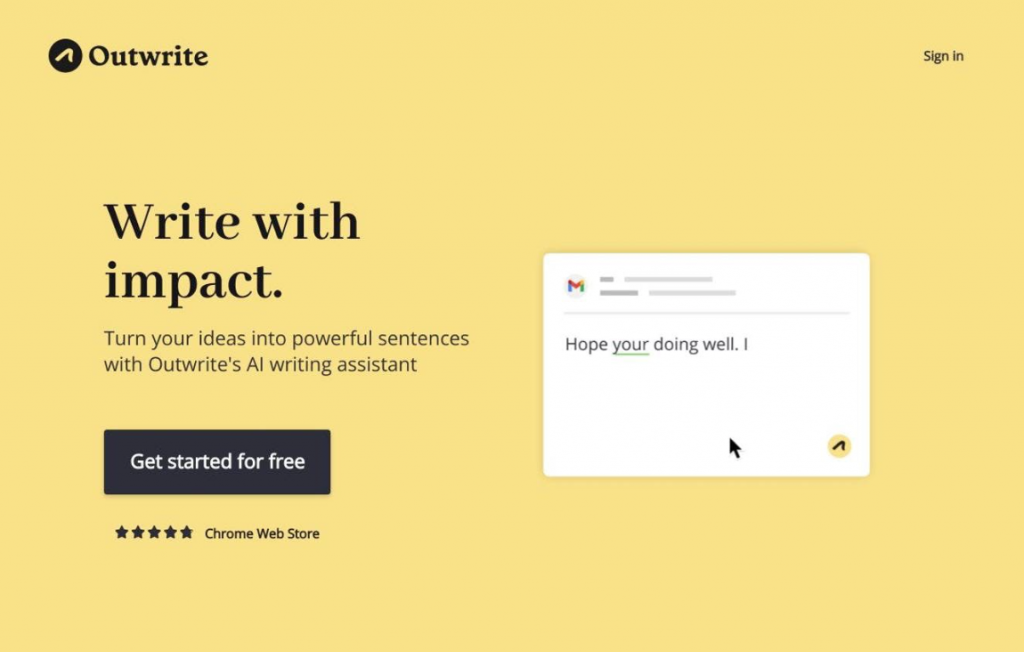 Monica.im
Monica.im serves as an AI-enhanced writing helper, proficient in a plethora of activities such as: Resolving inquiries; Crafting engaging copy; Translating, rewording, and clarifying text; Streamlining tasks; Delivering tailored responses; Monica.im's functionality stems from the ChatGPT API, allowing it to evolve and perfect its capabilities with each use. Furthermore, it can tap into real-world data via Google Search, enhancing the breadth of its understanding.
As a Chrome extension, Monica.im is easily accessible on any webpage. A quick Cmd+M combination will summon her assistance right away.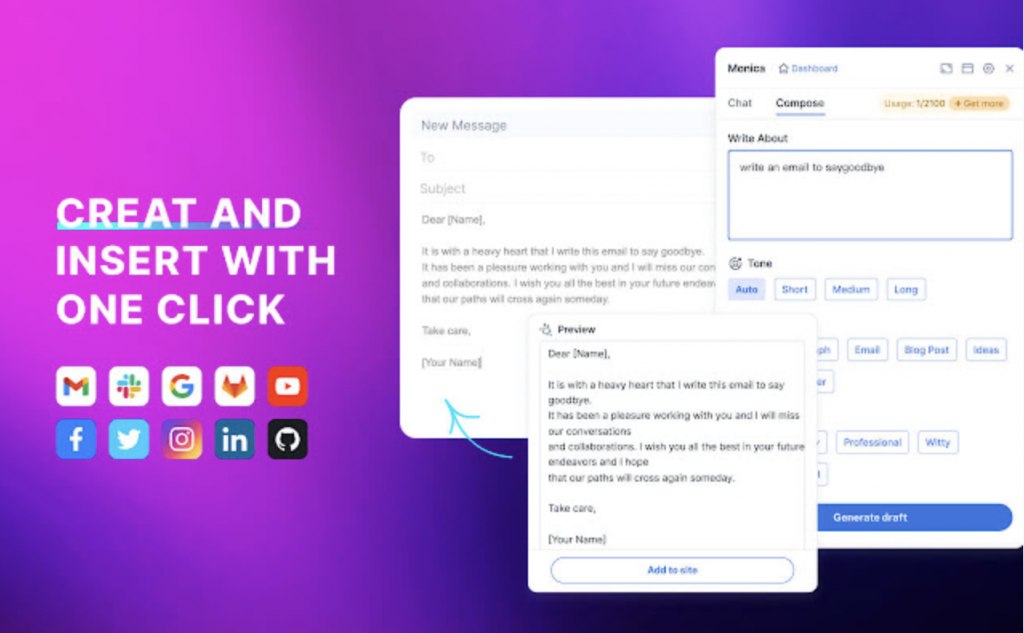 Supercharge your email writing with GMPlus! 🚀 This AI-powered tool is your secret weapon to crafting compelling emails effortlessly.
100+ AI-Generated Prompts: With a vast array of prompts tailored to various professions, GMPlus ensures you never run out of ideas.
Multilingual Output: Whether you're writing in English, Spanish, French, or any other language, GMPlus has got you covered.
Custom Template Storage: Save and store your frequently used templates for quick access and reuse. GMPlus is all about enhancing your efficiency.
Experience the future of email writing with GMPlus today!
GMPlus
Frequently Asked Questions
---
Got a question? We've got answers. If you have some other questions, see our support center.
ChatGPTWriter.ai supports all websites. You can use it to generate text, translate languages, and answer questions on any website. However, it works best on websites that allow you to enter text into a text box.

Here are some steps on how to use ChatGPTWriter.ai on a website:
1. Go to the website where you want to use ChatGPTWriter.ai.
2. Find a text box where you can enter text.
3. Click on the ChatGPTWriter.ai icon in the Chrome toolbar. Enter your prompt into 4. the ChatGPTWriter.ai text box.
5. Click on the "Generate" button. ChatGPTWriter.ai will generate text based on your prompt.

You can then copy and paste the generated text into the text box on the website.
ChatGPTWriter.ai supports all popular languages. You can use it to generate text, translate languages, and answer questions in any language. Here are some of the languages that ChatGPTWriter.ai supports
ChatGPTWriter.ai's privacy policy can be found on their website. Here are some of the key points of the policy:

1. ChatGPTWriter.ai collects information about your use of the service, including the text you generate, the prompts you use, and the websites you visit.
2. ChatGPTWriter.ai uses this information to improve the service and to provide you with personalized recommendations.
3. ChatGPTWriter.ai may share your information with third-party partners, such as advertisers.

You can opt out of sharing your information with third-party partners by changing your settings. You can delete your account at any time.
Grow Your Business with GMPlus,
the AI Email Generator on Gmail
START FOR FREE