Magical Extension Review: Is It the Best AI Writer?
01 What is Magical Extension?
Magical Extension is a handy Chrome plug-in that uses advanced AI to automate tasks you often find monotonous, such as entering data or crafting messages. Built on the solid foundation of the ChatGPT API, it's a powerful ally in enhancing your productivity and saving precious time.
Let's explore some key features of the Magical Extension:
Text Expansion: With this feature, you can save time by setting shortcuts for commonly used phrases or sentences. For instance, having a shortcut for "gday" that instantly becomes "Good day, how are things going?"
Autocomplete: This feature lets you automate form filling, creating autofill settings for information you frequently use, like your name, residential address, or email.
AI Chatbot: You can use Magical Extension to develop AI chatbots that can perform tasks or answer questions on your behalf.
Translator: The Extension can translate text across several languages swiftly and accurately.
While Magical Extension is free to use, an unlimited queries option is available through a subscription purchase.
02 Magical Extension Reviews: Is it worth It?
Deciding if Magical Extension is a worthwhile investment depends greatly on your individual circumstances and financial means. Here are some elements to think about when contemplating if the Magical Extension would be beneficial to you:
Budget: While Magical Extension offers free services, unrestricted access requires a subscription. This costs $10 monthly or $99 annually.
Requirements: Magical Extension is a robust platform, but it might not be the right fit for everyone. If you're seeking a tool to assist with specific tasks, like writing or research, then Magical Extension might be just what you need. Conversely, if you're uncertain about what kind of assistance you need, it might be worthwhile to explore other possibilities.
Openness to experimentation: Given that Magical Extension is still being refined, it may present a few bugs or limitations. If you're open to working through these growing pains, Magical Extension might be a suitable option for you. However, if you desire a more stable and reliable tool, you might want to explore other platforms.
Let's examine some of the strengths and weaknesses of Magical Extension:
Productivity boost: Magical Extension automates routine tasks, thus freeing up more of your time.
Enhanced accuracy: By supplying timely and accurate information, Magical Extension can help enhance the precision of your work.
Task simplification: Complex tasks can be broken down into smaller, more manageable parts with Magical Extension.
Ease of use: Magical Extension is simple to set up and navigate.
Cost-effective: While features are limited, you can use Magical Extension free of charge.
Ongoing development: As a relatively new tool, Magical Extension is still being refined, which might lead to occasional bugs or limitations.
Accuracy limitations: Given it is powered by AI, the accuracy of Magical Extension can sometimes be inconsistent, especially when it comes to tasks requiring real-world understanding or common sense.
Potential cost: For unrestricted access to all features, a subscription purchase is required.
In a nutshell, Magical Extension is a robust tool designed to boost productivity and save time. Yet, it's crucial to remember its potential limitations before you start using it.
Below are some user reviews of Magical Extension:
"Magical Extension has been a game-changer! It's saved me countless hours that I used to spend on copy-pasting text. Its accuracy is commendable, and I haven't faced any issues so far." - John Smith
"As a writer, Magical Extension has been a godsend! It aids in idea generation, improves my writing speed, and enhances my grammar. I would suggest it to anyone who's into writing." - Jane Doe
"As a student, Magical Extension has been instrumental in keeping me organized and on top of my work. It allows me to create to-do lists, take notes, and even translate text. I'm extremely grateful to have discovered it!" - Mary Jones
If you're seeking a tool that boosts productivity and time management, consider trying Magical Extension. It's a potent tool designed to amplify your internet experience.
03 Magical Extension Pricing: Is Magical Extension Free?
Indeed, you can use Magical Extension without incurring any costs. However, the complimentary version comes with a few restrictions. It allows only 51 inquiries each day, and certain advanced features, like multi-language translation, are not accessible.
Below is a chart detailing the varied pricing options available for Magical Extension:
Plan
Price
Features
Free
-
3500 basic actions (text expansion and messaging using Shortcuts)
150 advanced actions (Magical AI and moving site info with Transfers)
Unlimited Shortcut storage
Community support
Core
-
Everything in Free +
Unlimited basic actions
400 advanced actions
Advanced
-
Everything in Core +
Unlimited advanced actions
Manage team content & members
Email support
Enterprise
-
Everything in Advanced +
SSO
Reporting & analytics
Customer onboarding & support
Advanced AI control
04 Magical Extension Tutorial: How to Use Magical for AI Writer?
Here's a step-by-step guide on leveraging the AI Writer feature of Magical Extension:
Firstly, add the Magical Extension to your Chrome browser. You can locate the extension in the Chrome Web Store.
Post-installation, you'll notice a new icon added to your Chrome toolbar. Clicking this icon will navigate you to the dashboard of Magical Extension.
The dashboard houses numerous AI-driven features. For this guide, our primary focus will be on the AI Writer functionality.
To activate the AI Writer, simply click on the "AI Writer" button. This action will bring up a fresh window, providing a field for your text prompt.
Key in your text prompt within the provided space. Your prompt could be virtually anything, but it's beneficial to be as precise as you can.
After inputting your text prompt, hit the "Generate" button. At this point, Magical Extension will craft a block of text influenced by your prompt.
The crafted text will show up in the window. You have the option to copy, paste, or even make modifications to this text as needed.
Below are some helpful hints for utilizing the Magical Extension AI Writer:
When inputting your text prompt, strive to be as explicit as possible. The more detailed your input, the more suited the results.
Attempt to employ natural language within your text prompt. This will aid Magical Extension in comprehending your objective better.
Experiment with diverse text prompts. Identify what yields the best results for your specific requirements.
Don't shy away from editing the crafted text. Often, the results can be enhanced by your personal touch.
Here are a few scenarios where you could utilize the Magical Extension AI Writer:
Blog post creation: Magical Extension can assist in ideating blog posts and even crafting the actual content.
Email drafting: Magical Extension can facilitate the creation of clear, concise, and persuasive emails.
Social media post writing: Magical Extension can aid in drafting engaging and informative social media content.
Product description writing: Magical Extension can help create enticing and informative product descriptions.
Drafting various text types: Be it essays, reports, or creative writing, Magical Extension can aid in the drafting of all sorts of text.
This guide should aid in your initial journey with Magical Extension's AI Writer. Don't hesitate to reach out if you have more questions.
05 Magical Extension Alternatives: Which is your Best AI Writer?
Copysmith
Copysmith is an AI writing tool that can help you generate high-quality content, including blog posts, social media posts, and product descriptions.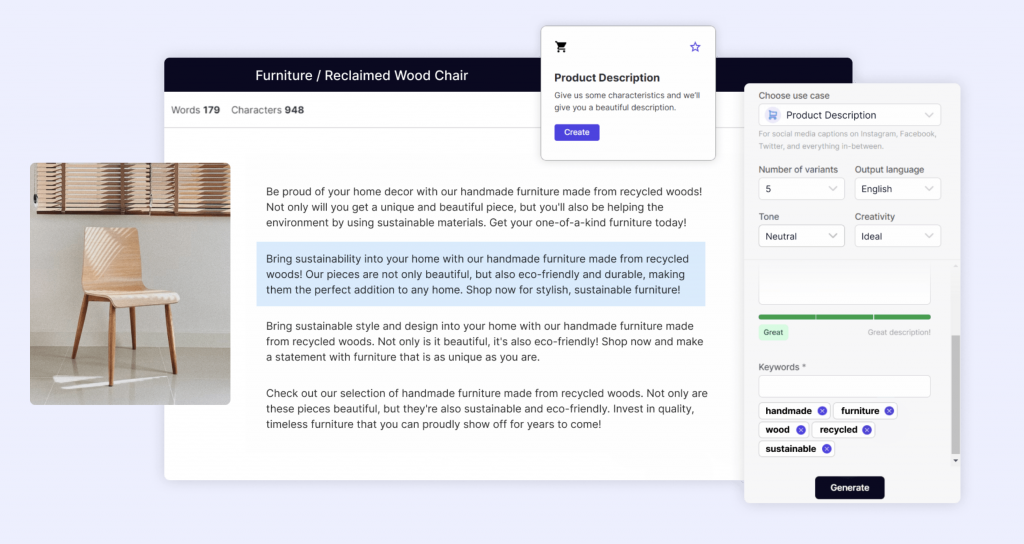 Writesonic
Writesonic is a newer AI writing tool that is quickly gaining popularity. It can help you write emails, social media posts, and other content. It is known for its ability to generate creative and original content.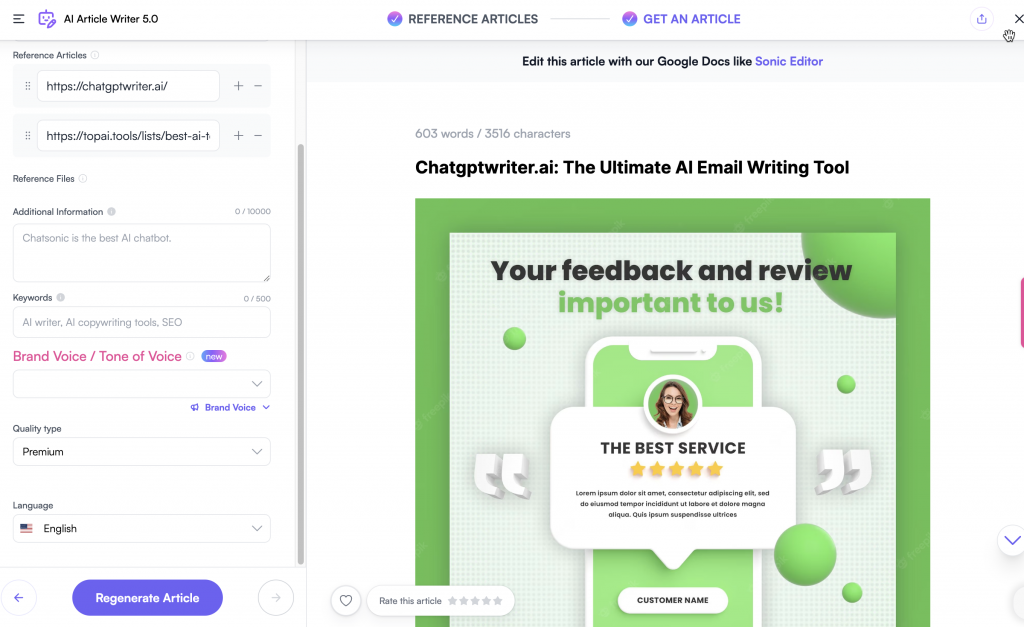 QuillBot
QuillBot is a paraphrasing tool that can help you rewrite your text in a different way, while preserving the original meaning. It also has an email generator feature that can help you write clear and concise emails.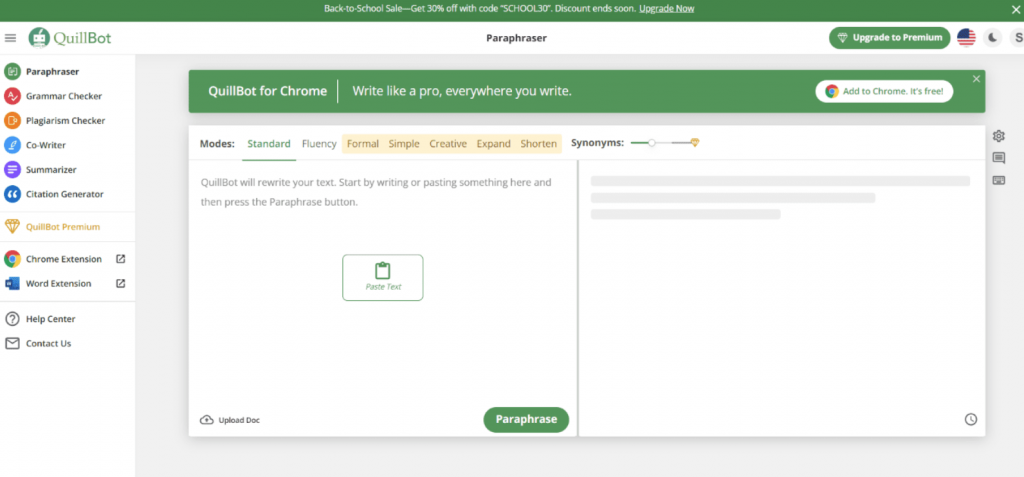 Grammarly
Grammarly is a grammar checker that can help you improve your grammar and punctuation. It also has an email checker feature that can help you identify and correct errors in your email writing.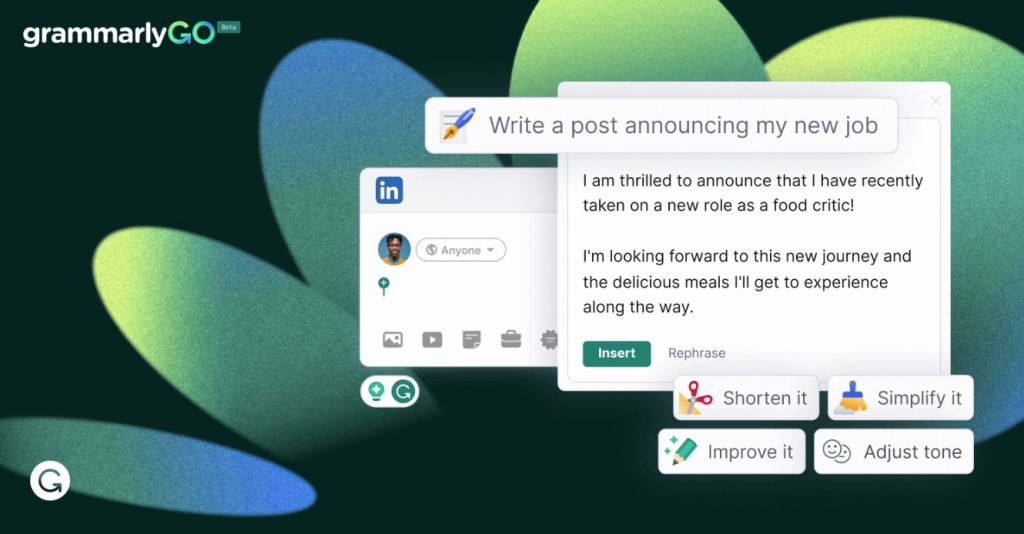 ProWritingAid
ProWritingAid is a writing assistant that can help you identify and correct errors in your writing. It also has an email editor feature that can help you improve the clarity and conciseness of your emails.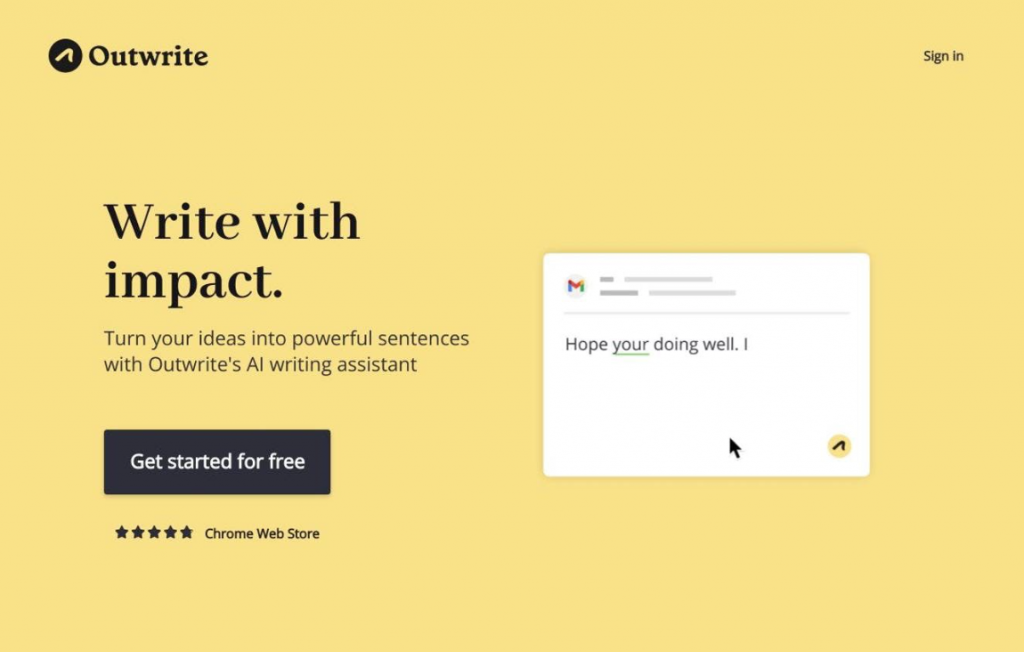 Monica.im
Monica.im serves as an AI-enhanced writing helper, proficient in a plethora of activities such as: Resolving inquiries; Crafting engaging copy; Translating, rewording, and clarifying text; Streamlining tasks; Delivering tailored responses; Monica.im's functionality stems from the ChatGPT API, allowing it to evolve and perfect its capabilities with each use. Furthermore, it can tap into real-world data via Google Search, enhancing the breadth of its understanding.
As a Chrome extension, Monica.im is easily accessible on any webpage. A quick Cmd+M combination will summon her assistance right away.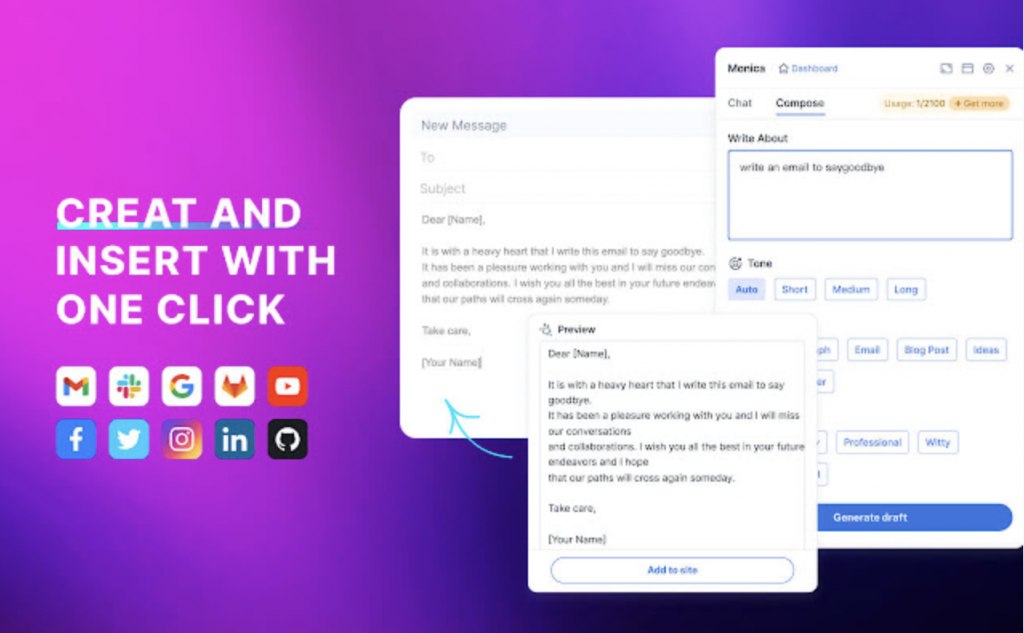 Supercharge your email writing with GMPlus! 🚀 This AI-powered tool is your secret weapon to crafting compelling emails effortlessly.
100+ AI-Generated Prompts: With a vast array of prompts tailored to various professions, GMPlus ensures you never run out of ideas.
Multilingual Output: Whether you're writing in English, Spanish, French, or any other language, GMPlus has got you covered.
Custom Template Storage: Save and store your frequently used templates for quick access and reuse. GMPlus is all about enhancing your efficiency.
Experience the future of email writing with GMPlus today!
Grow Your Business with GMPlus,
the AI Email Generator on Gmail
START FOR FREE