GMPLUS - Gmail Mail Merge Tool
Gmail mail merge tool, send bulk emails from sheet or campaign in Gmail.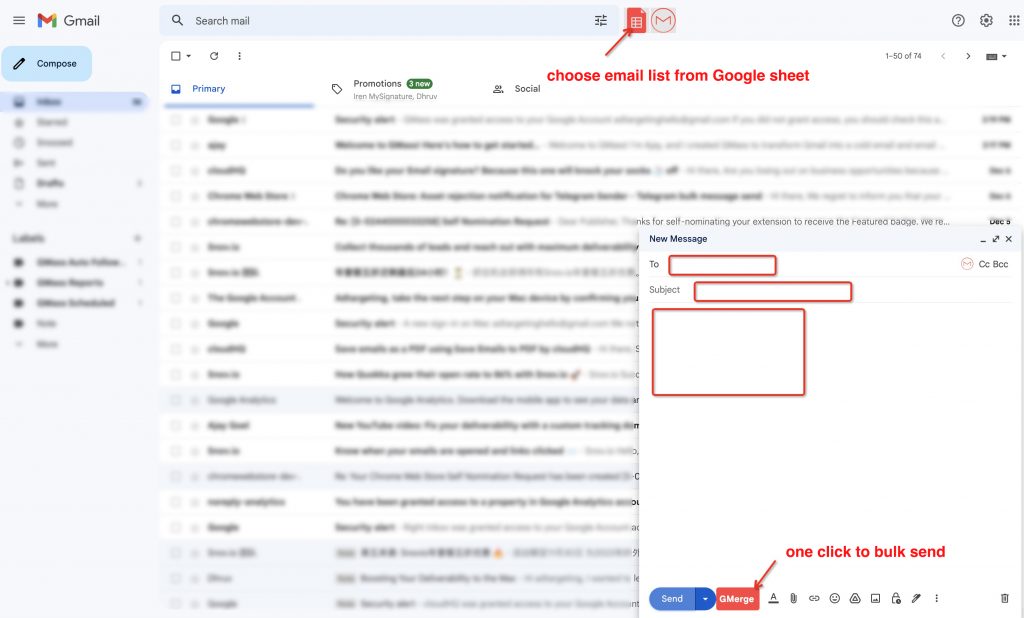 The Free Email merge Marketing Tool
Features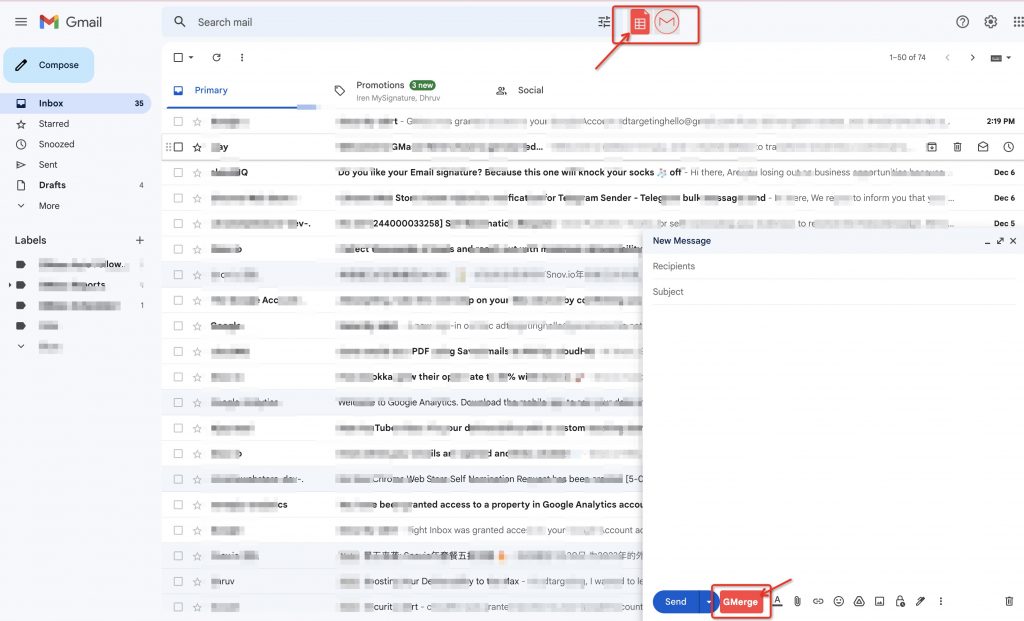 01 Send Bulk Emails
Send email Marketing campaigns to thousands of email addresses. Only one click to send the same message to multiple email recipients by Gmail Mail Merge.
02 Data from Google Sheets.
Firstly, choose an email list source. Secondly, connect to Google Sheets and use any column in the spreadsheet to send mass emails.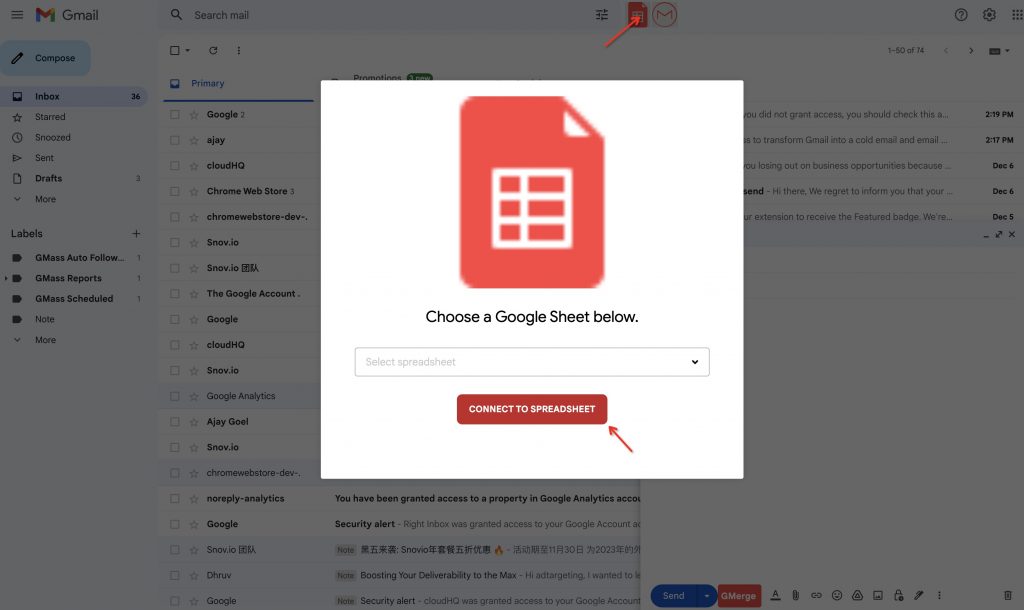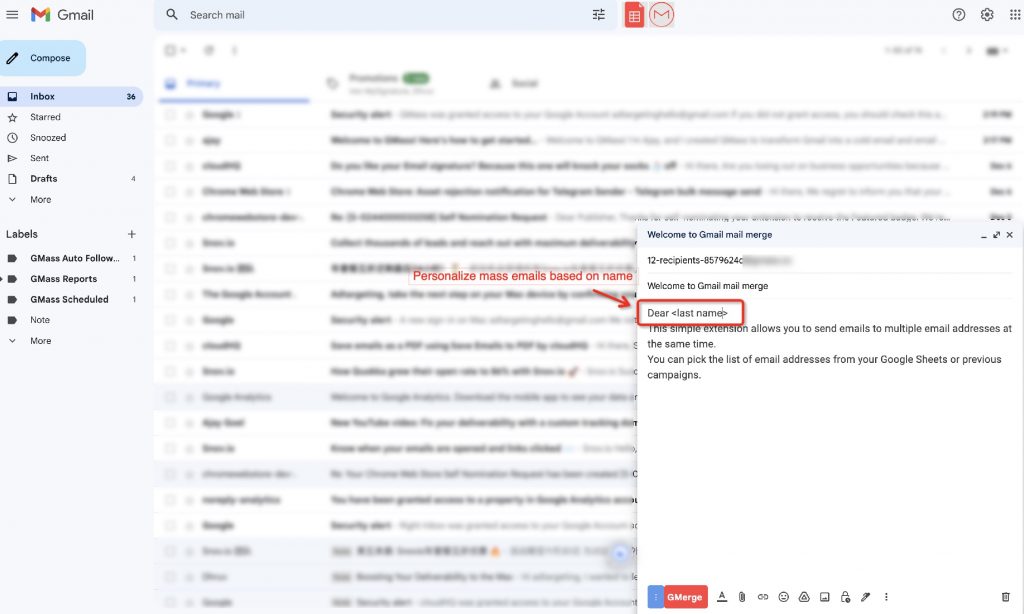 03 Personalize mass email
Personalize mass emails based on name, email address, and any available columns in Google Sheets.
Get notification for multiple Gmail accounts, and read or delete email without opening Gmail? Try Gmail checker.