Smartwrite Review: Is It the Best AI Writer?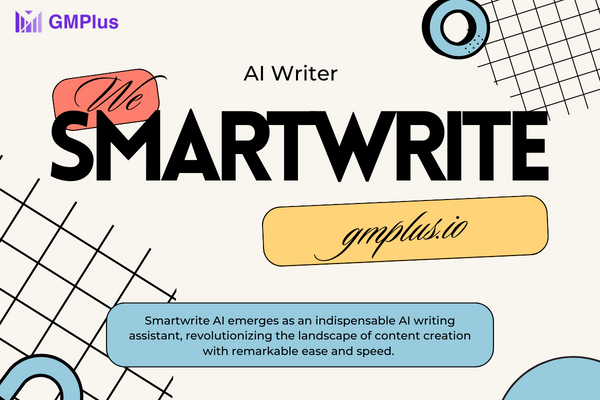 Content
01 What is Smartwrite AI?
Smartwrite AI emerges as an indispensable AI writing assistant, revolutionizing the landscape of content creation with remarkable ease and speed. Underpinned by OpenAI's state-of-the-art GPT-3 language model, it stands as a pinnacle of advanced AI technology worldwide.
Smartwrite AI serves as a versatile content generation tool, offering capabilities across a spectrum of content types, encompassing:
Captivating blog posts
Informative articles
Engaging emails
Compelling social media updates
Persuasive product descriptions
Alluring sales and ad copy
…and much more!
Harnessing the power of Smartwrite AI is an intuitive process. Merely input your topic or prompt, and witness Smartwrite AI conjure a diverse array of content options. This tool grants you full creative control – polish, refine, and perfect your content until it aligns seamlessly with your vision.
Incorporating Smartwrite AI proves to be a game-changer for individuals seeking to create impeccable content while circumventing time constraints and skill gaps. It's equally instrumental for businesses aiming to maintain a consistent influx of content.
02 Smartwrite AI Reviews: Is it worth It?
Determining the Value of Smartwrite AI: Tailoring to Your Unique Needs
The decision to embrace Smartwrite AI hinges upon your specific requirements and financial considerations. If your quest involves a robust AI writing assistant capable of seamlessly generating top-tier content with speed, then Smartwrite AI stands as an excellent choice. However, if budget constraints are a concern or your content needs are limited, other options might be more suitable.
Essential Factors to Weigh When Evaluating Smartwrite AI's Appropriateness:
Your Requirements: Businesses and individuals in need of consistent content generation will find Smartwrite AI a valuable asset. Yet, if your content needs are modest, alternative solutions could be more aligned with your goals.
Your Expertise: While Smartwrite AI excels in content creation, its development is ongoing. If your writing prowess is strong, you might find that crafting your content could outshine what Smartwrite AI can currently produce.
If Smartwrite AI has caught your interest, I recommend starting with the Free plan. This firsthand experience enables you to gauge its compatibility with your needs and budget accurately.
Remember, the value Smartwrite AI brings to you is a dynamic equation reliant on your unique circumstances. By exploring its offerings firsthand, you can make an informed decision that aligns seamlessly with your content creation journey.
03 Smartwrite Pricing: Is Smartwrite Free?
No, Smartwrite AI is not free. You can sign up for a free trial of the Starter plan to try Smartwrite AI before you commit to a paid plan.
Plan
Price
Features
Basic
$59/month
Generate 10k* characters per month
📜Access 40+ use-cases
🇺🇸Write in 30+ languages
🔊Access 20+ tones
🔍Built in plagiarism checker
🌆Generate upto 5 images per month with AI
⭐️Access to premium community
Popular
$149/month
Up to 15 personalised lines per lead
1200 Leads (credits)
Full access to all AI tools
AI Email generator
LinkedIn Personalisation Outreach
Use for both Outreach And Copywriting
Unlimited credit roll over
Do not expire
Unlimited projects
Export AI content
PRO
$359/month
Up to 15 personalised lines per lead
3500 Leads (credits)
Full access to all AI tools
AI Email generator
LinkedIn Personalisation Outreach
Use for both Outreach And Copywriting
Unlimited credit roll over
Do not expire
Unlimited projects
Export AI content
04 Smartwrite Tutorial: How to Use Smartwrite for AI Writer?
Unlocking the Potential of Smartwrite AI: Your Path to Seamless High-Quality Content Creation
Smartwrite AI stands as a formidable tool, offering the ability to swiftly craft top-tier content with unparalleled ease. Here's a comprehensive guide on effectively harnessing Smartwrite for AI-driven content creation:
Begin by visiting the Smartwrite AI website and initiating the creation of your account.
Choose a pricing plan that resonates with your needs. Smartwrite AI presents a free plan, enabling content generation of up to 1000 characters daily. Should your requirements surpass this limit, consider upgrading to the Starter plan at $14.99 per month or the Pro plan at $29.99 per month.
Once your pricing plan is selected, access the Smartwrite AI dashboard.
Inside the dashboard, an array of use cases awaits your exploration. These encompass diverse content genres that Smartwrite AI can generate, spanning blog posts, articles, emails, social media content, product descriptions, sales copy, and ad copy.
To initiate content generation, simply pick a use case and provide your prompt. For instance, when crafting a blog post, you might input a title and a concise outline of your intended content.
Smartwrite AI will promptly produce a variety of content options. Fine-tune and refine the content until it aligns seamlessly with your vision.
Once satisfaction is achieved, conveniently copy and paste the content into your chosen document or website.
Key Strategies to Optimize Smartwrite AI for AI-Driven Content:
Precise Prompts: The more specific your prompt, the better Smartwrite AI can comprehend your intent, resulting in more accurate content generation.
Strategic Keywords: Infusing relevant keywords into your content enhances its visibility on search engines, maximizing its impact.
Tonal Variety Exploration: Experiment with diverse tones – formal, informal, persuasive – to ensure the content's voice resonates effectively.
Leverage Plagiarism Checker: Utilize Smartwrite AI's integrated plagiarism checker to uphold content authenticity and originality.
May this guide propel you toward a successful journey of content creation with Smartwrite AI. Your endeavor toward creating high-quality content with ease is within your grasp!
05 Smartwrite Alternatives: Which is your Best AI Writer?
Copysmith
Copysmith is an AI writing tool that can help you generate high-quality content, including blog posts, social media posts, and product descriptions.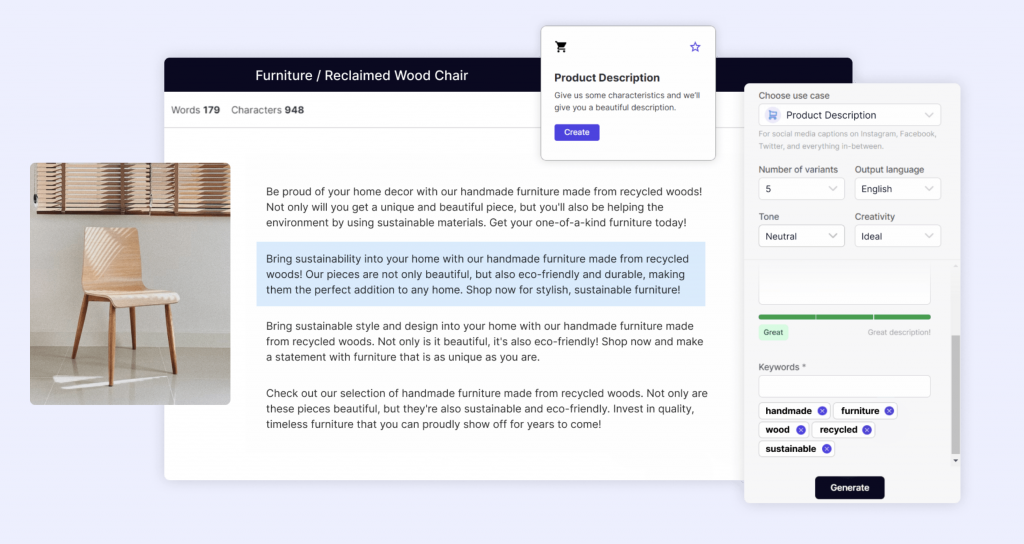 Writesonic
Writesonic is a newer AI writing tool that is quickly gaining popularity. It can help you write emails, social media posts, and other content. It is known for its ability to generate creative and original content.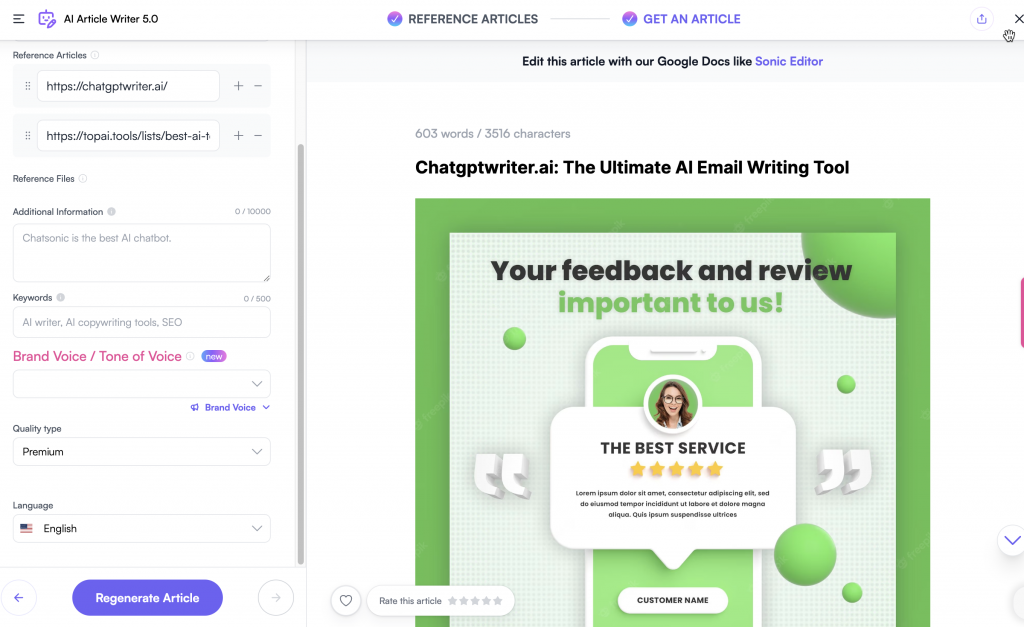 QuillBot
QuillBot is a paraphrasing tool that can help you rewrite your text in a different way, while preserving the original meaning. It also has an email generator feature that can help you write clear and concise emails.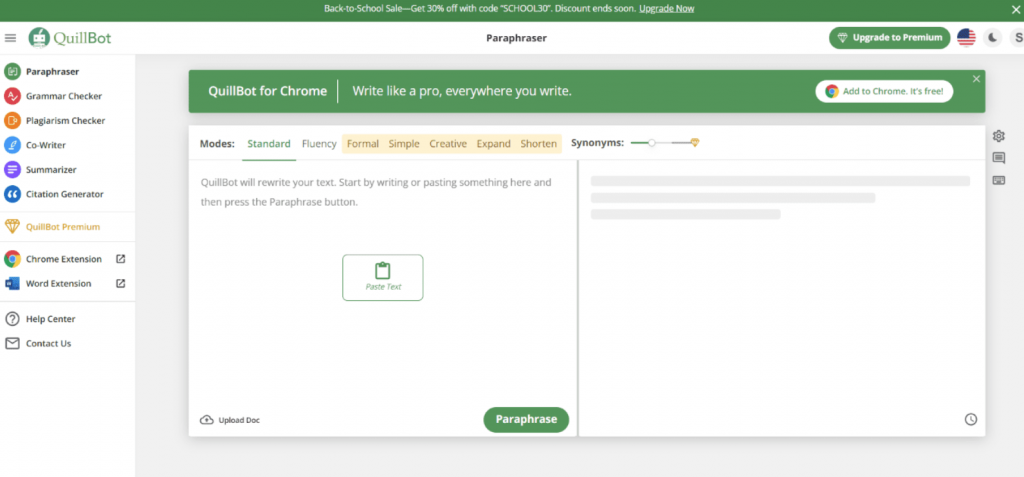 Grammarly
Grammarly is a grammar checker that can help you improve your grammar and punctuation. It also has an email checker feature that can help you identify and correct errors in your email writing.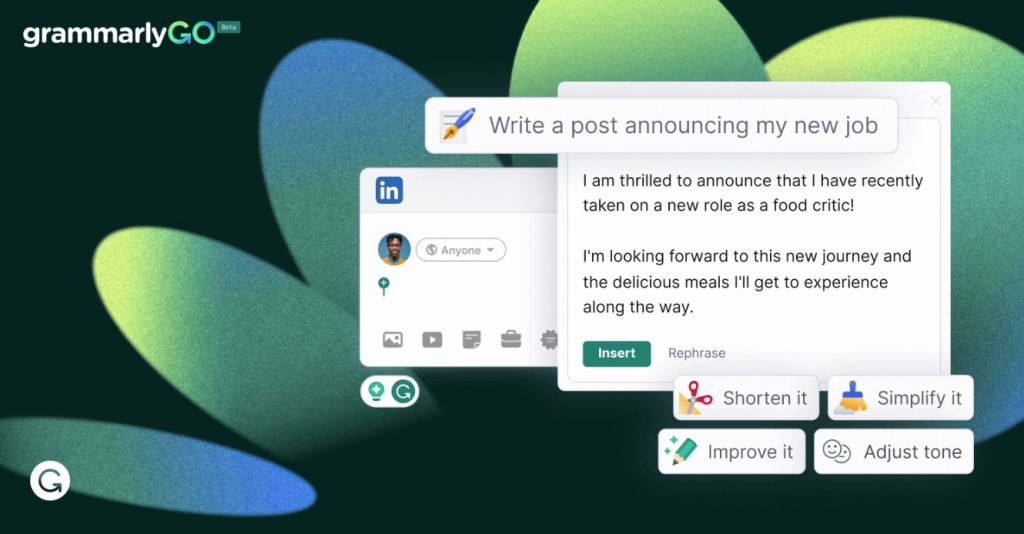 ProWritingAid
ProWritingAid is a writing assistant that can help you identify and correct errors in your writing. It also has an email editor feature that can help you improve the clarity and conciseness of your emails.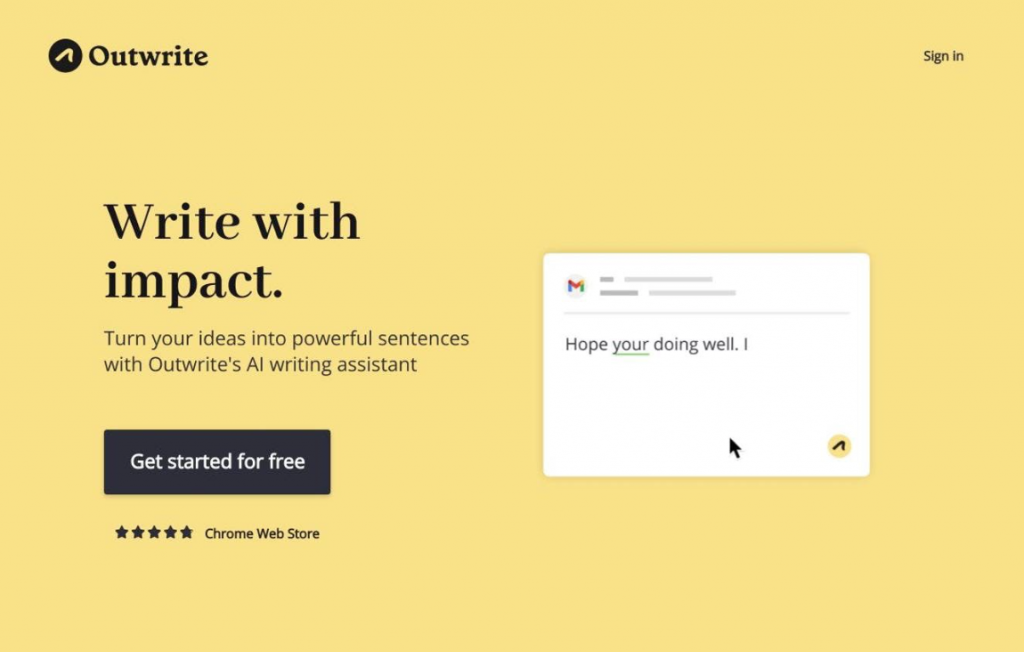 Monica.im
Monica.im serves as an AI-enhanced writing helper, proficient in a plethora of activities such as: Resolving inquiries; Crafting engaging copy; Translating, rewording, and clarifying text; Streamlining tasks; Delivering tailored responses; Monica.im's functionality stems from the ChatGPT API, allowing it to evolve and perfect its capabilities with each use. Furthermore, it can tap into real-world data via Google Search, enhancing the breadth of its understanding.
As a Chrome extension, Monica.im is easily accessible on any webpage. A quick Cmd+M combination will summon her assistance right away.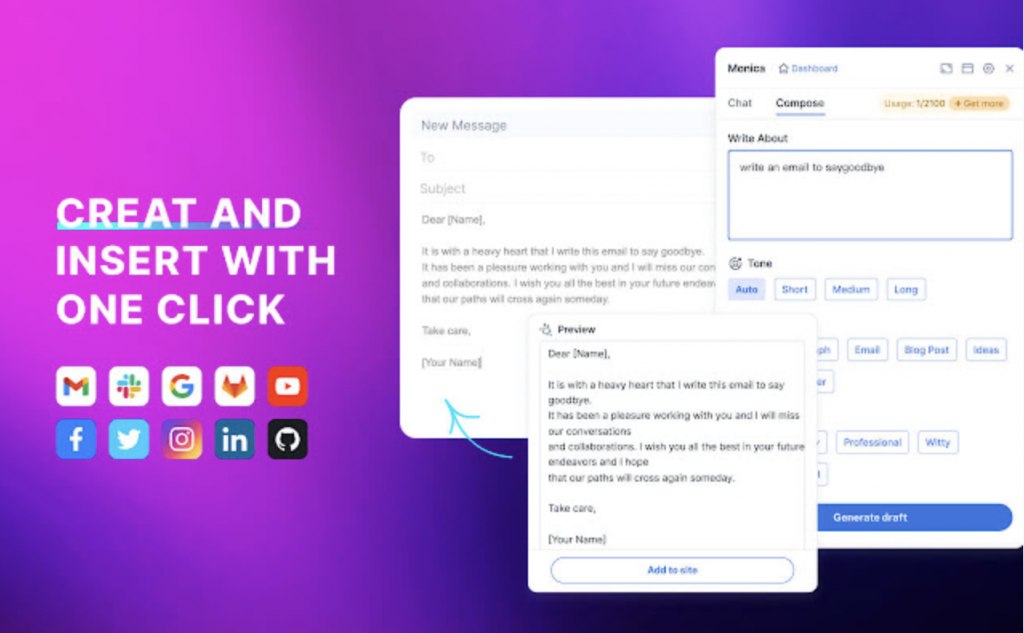 Supercharge your email writing with GMPlus! 🚀 This AI-powered tool is your secret weapon to crafting compelling emails effortlessly.
100+ AI-Generated Prompts: With a vast array of prompts tailored to various professions, GMPlus ensures you never run out of ideas.
Multilingual Output: Whether you're writing in English, Spanish, French, or any other language, GMPlus has got you covered.
Custom Template Storage: Save and store your frequently used templates for quick access and reuse. GMPlus is all about enhancing your efficiency.
Experience the future of email writing with GMPlus today!
Grow Your Business with GMPlus,
the AI Email Generator on Gmail
START FOR FREE